One of the older fawn cocks of 2006, he is quite a big bird, lacks a little bit of the type of the other two below.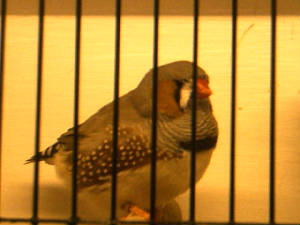 Young fawn, his sister is below.
Also has a normal hen on the 2006 normal page that is his other sister.
Bred from a normal split fawn cock to a fawn hen.
A nice 2006 fawn hen from nest after the cock above, but at the moment she is bigger than him. She was 2nd in class at the S&NCZFS and went on to win 6th best breeder. After that she has done well, best in show at Markinch and best champion and best champion breeder 2006.